L-R: Street Scene , Culture, Distanced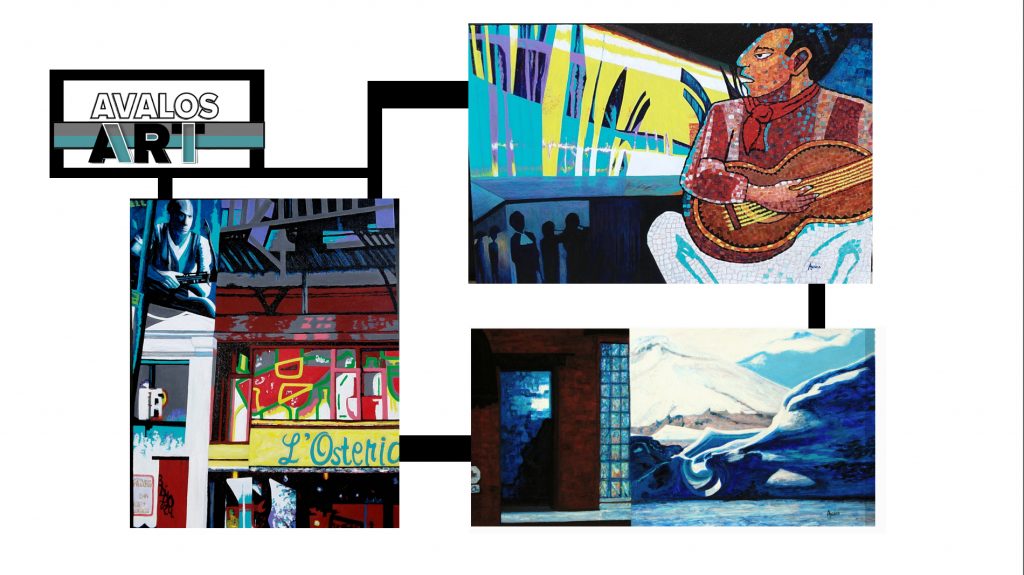 Street Scene: 22×28 acrylic on canvas, an impromptu photo taken in San Francisco, is a snapshot of the social life we took for granted.
Culture: 36×24, acrylic on canvas, violence along the Mexican border stereotypes the whole country. Painting common images like mariachis and Rivera's mosaic musician, reminds us to celebrate culture and enjoy our world.
Distanced: 36×18, acrylic on canvas, small town Ohio and remote locations all over the world are economically and socially distanced, especially during this pandemic.

L-R: Endless Uncertainty, Redacted Confusion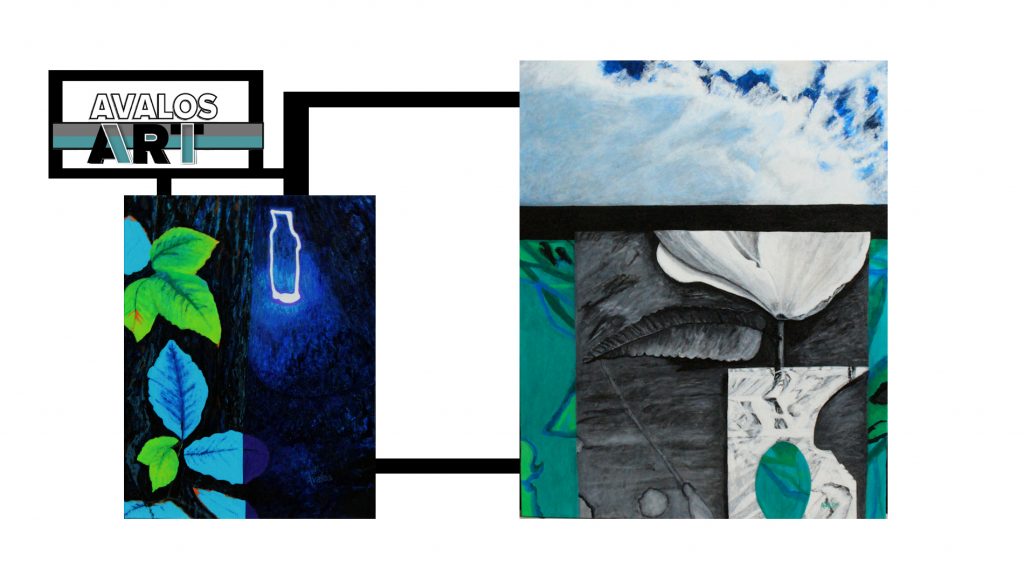 Endless Uncertainty: 12×18, acrylic on canvas, an accidental move while photographing the moon resulted in this mysterious glowing image; mysterious just like all the many unknowns of today.
Redacted Confusion: 22×28, acrylic on canvas, nothing makes sense when much is illogical and redacted. Honesty is needed.

L-R: Cordial Connections, Elevated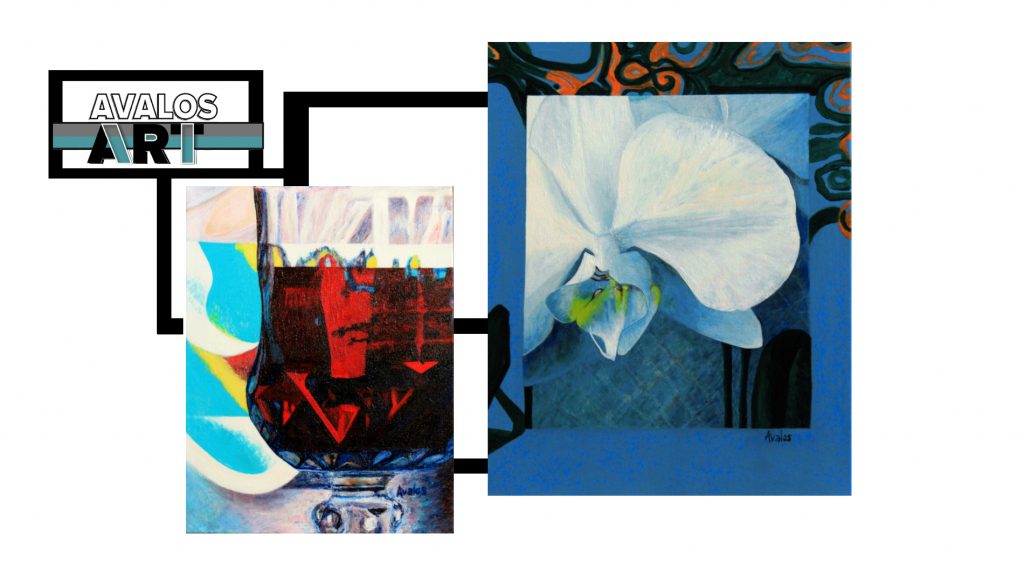 Cordial Connections: 14×18, acrylic on canvas, adjusting to long hours at home and depressing news, temporary relief is sometimes a cheer on Zoom.
Elevated: 16×20, acrylic on canvas, sometimes in life you go with the flow to enjoy the beauty that surrounds you.

L-R: Outside Only, Inspiration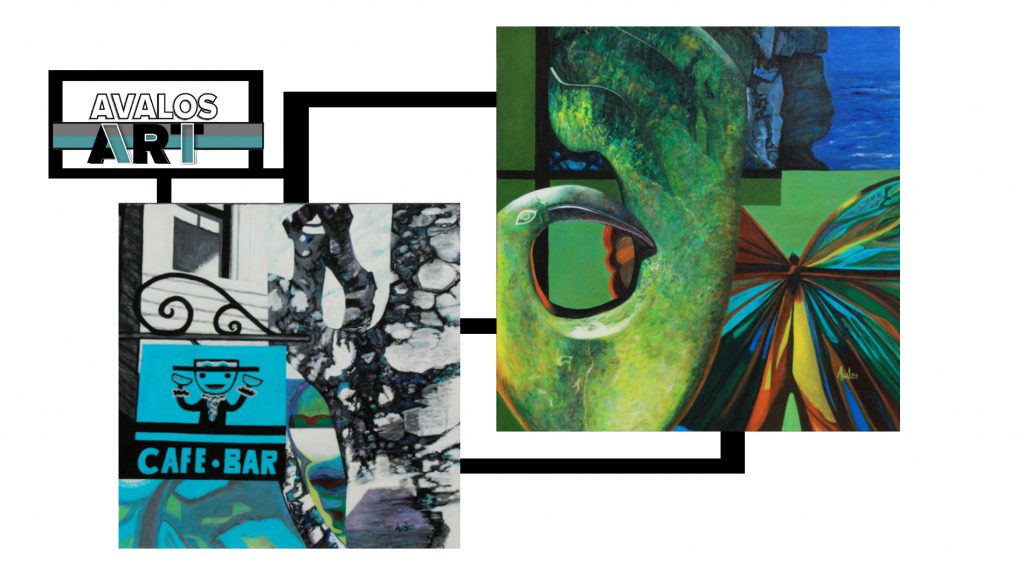 Outside Only: 24×24, acrylic on canvas, our casual, impromptu gatherings were so limited and may return to that state. Enjoying nature is an uplifting and temporary escape.
Inspiration: 30×30, acrylic on canvas, let inspiration take you to happiness and hope; feel the beautiful things in your mind.

L-R: Converged Thrills, Converged Paths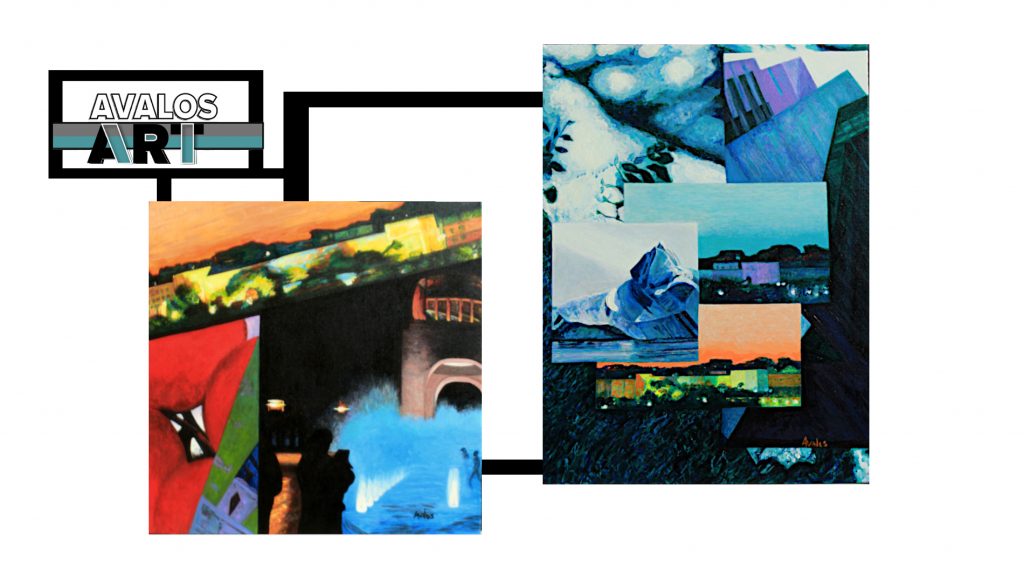 Converged Thrills: 20×20, acrylic on canvas, find and do what thrills you in many places.
Converged Paths: 20×24, acrylic on canvas, choose paths everywhere, travel to new and repeated places you love, near and distant.